For a while, it's been possible to contact the Memsource Technical Support team in three ways: via email, the contact form on our Help Center, and the Help Widget in Memsource. This caused some confusion, as Memsource users weren't sure which one to use.
So, in an ongoing effort to streamline our support channels and provide you with a more efficient service, all support requests will soon just be going through the "Submit a Request" button on our Help Center, and the Help Widget in Memsource. When you click the "Submit a Request" button in the Help Center you will be asked to log in to your Memsource account. Also, clicking the "Contact us" button via the Help Widget will open the form in a new window on the Memsource Help Center.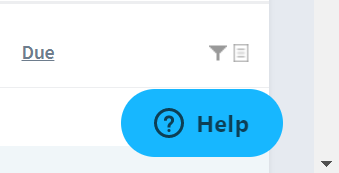 As of 1 September 2019, the support email address will no longer be active. It won't be possible to contact the Technical Support team via this email address.
Will this change the type of support I get?
Don't worry—you'll still have access to our Technical Support team. We're only making this change so you can receive the best and most efficient support possible. When a request is made through the Help Form or the Help Widget, it automatically provides us with much of the information we need about the issue you are facing.
This means that we are less likely to require additional information to address it. We will be able to start working to find solutions faster, providing you with a better service and saving you time and effort.