The following are some of the warnings and error messages you might see when using the Linguist Portal:
You have no other jobs in progress and your account will be deactivated until new jobs arrive. Proceed?
A Project Manager can set the automatic deactivation of Linguists who have no jobs in progress. This message will then appear when you have only one job assigned and you set the job to Completed or Declined. Click OK and the job's status will change (to Completed or Declined) and your account will be deactivated. Once the Project Manager assigns you to a new job, your account will be automatically activated again.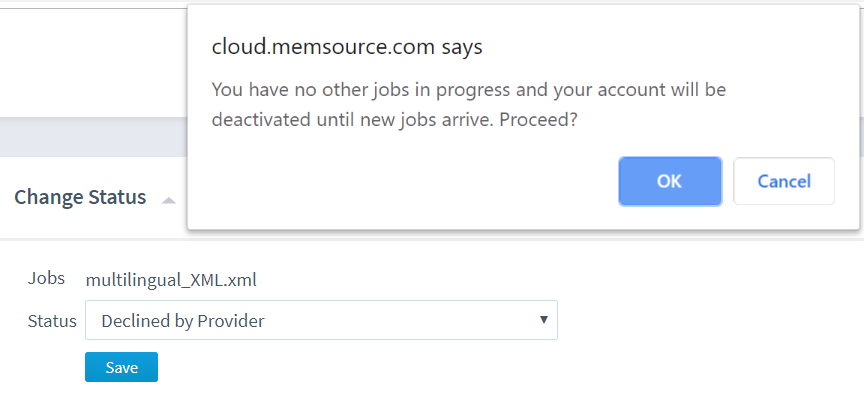 This user account is inactive.
This message appears when you try to sign in to your Linguist Portal while your account is not active. Your account might be deactivated automatically (no new jobs assigned) or manually by your Project manager. Please contact your Project Manager if you think your account should be active.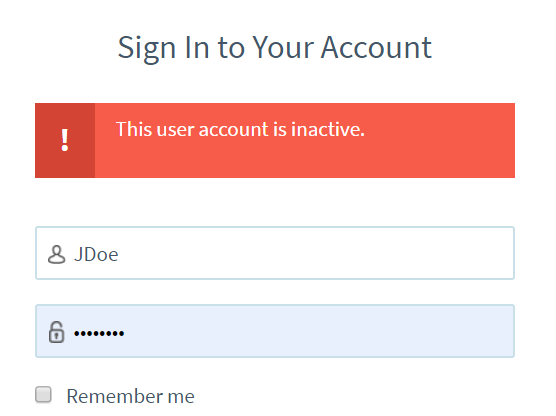 Setting the Job to "Completed" Failed. Unresolved QA Warnings
The Project Manager can set strict rules about Quality Assurance. In this case, the Linguist must run a QA check and fix all the problems before setting the job to Completed. In some cases, it is possible to set the QA warning to Ignore.
For more information, please refer to our QA Pane article.
Preceding Workflow Step Not Completed
When working as a Reviewer in a project with Workflow steps, you might see this warning.
If the Project Manager restricts work on a higher step before the previous step is 100% completed, then you won't be able to open the job.
In some cases, you might receive an email that a job is ready for review, but it is still not completed. This can happen when the job in the previous step is split into more jobs; some of them might be completed and some are still waiting.