Translation memories can be exported, allowing them to be used outside of Memsource. After export, they can also be edited or modified before being imported back to Memsource. To export the contents of translation memory, you need to open it first. Do this by clicking on its name in the Translation Memories section and then clicking on the Export button.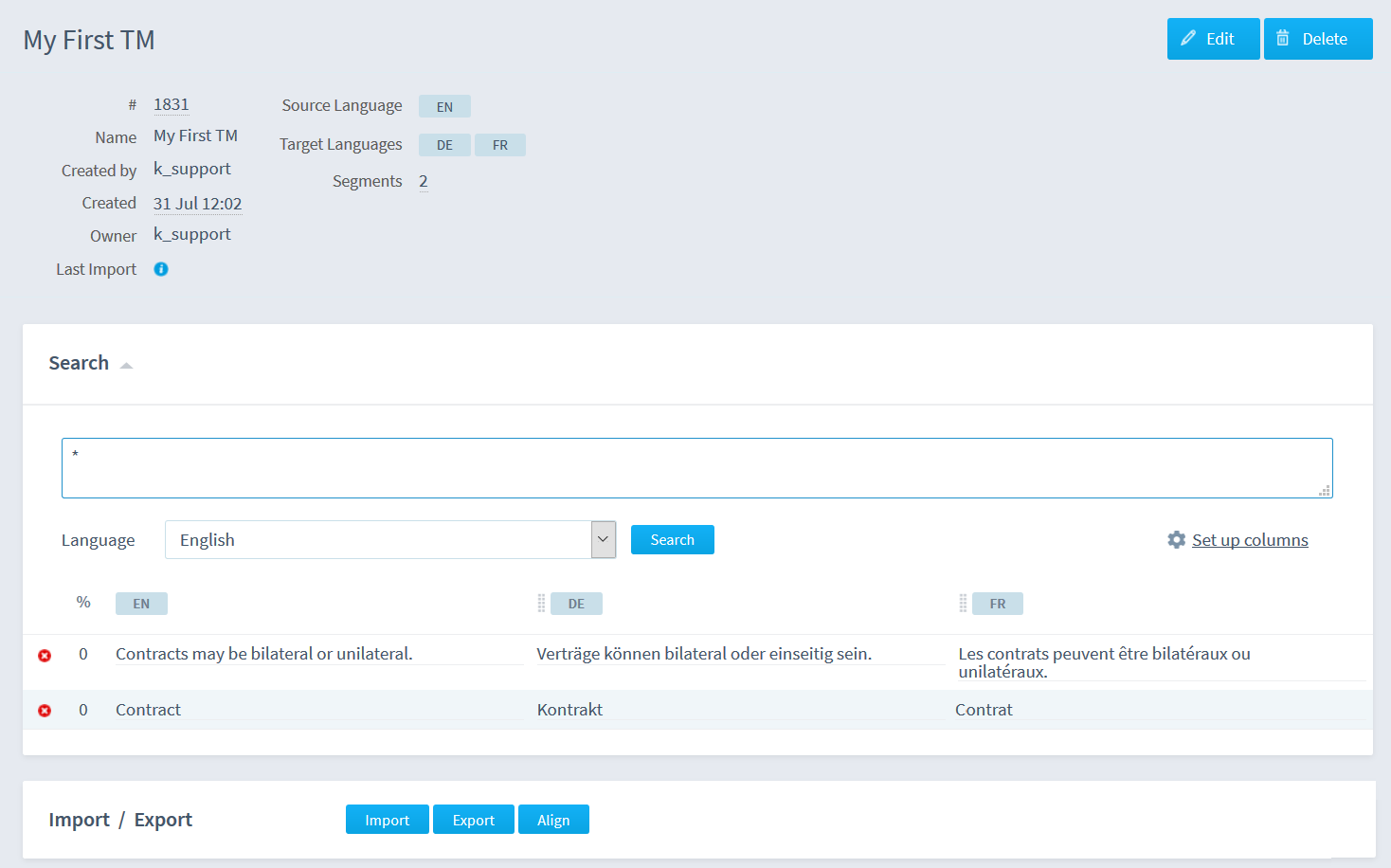 Once you click the Export button, you'll notice that there are two ways to export your file: as a TMX file or an XLSX (Excel) file. If your TM has more then one target language, you can also select which language(s) you want to export.
Export as a TMX File
TMX is an exchange format that is suitable for use in other CAT tools. It can also be used for editing the content in external tools such as Okapi Olifant. Memsource exports TMX 1.4b version.
Please see our Translation Unit Metadata article for further details about the parameters of exported TMX files.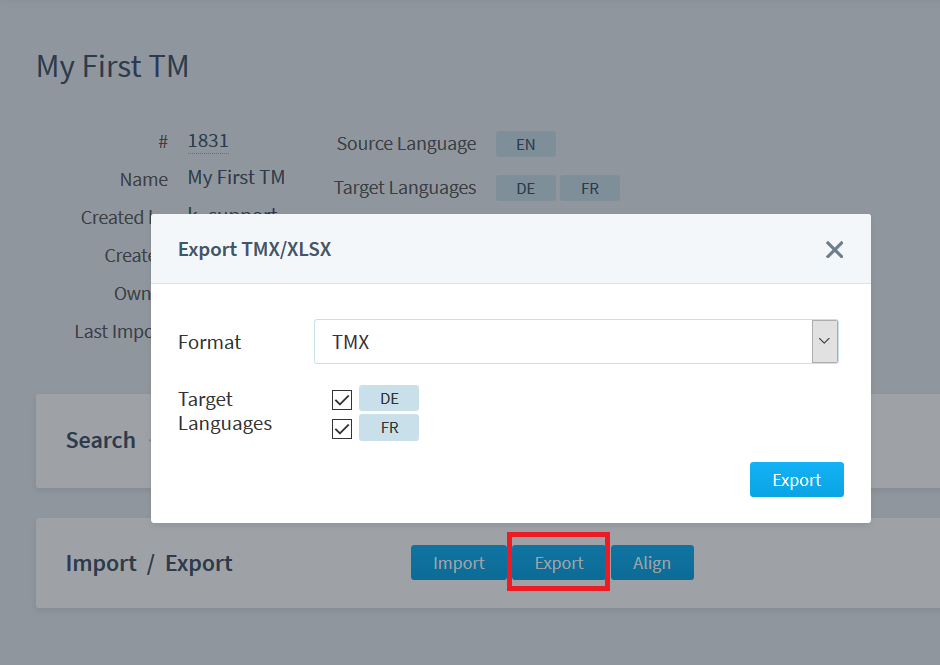 Export as an XLSX File
When exporting a TM as an Excel file, you will be able to select which parameters should be exported. If you plan to import the Excel file back to Memsource, it is best to export it with all of the parameters checked so as not to lose any data.