There are cases, when translation of some specific word is changed after part of the jobs (or all jobs) are already translated. Sometimes it is not difficult to do simple Search&replace, but if there is lot of changes and lot of jobs, some automation would be better.

Case One - you always want the same translation for the source (regardless of context)
Make sure all your "old" translation is saved in "old" TM
Export this TM to XLSX and select only source and target TEXT for export (unselect Previous and Next)
Open Excel and remove duplicates
Edit what you need and save xlsx
Create a new TM
Import edited xlsx to the new TM
Remove your old TM from your project (keep it as backup for a while)
(See item number 1. first and only then) select all your translated jobs  and in Pre-translate select Delete All Translation
Select all your (now empty) jobs and in Pre-translate select Pre-translate Where Empty. Set the Pre-translation threshold to 100% and let all 100% matches be confirmed.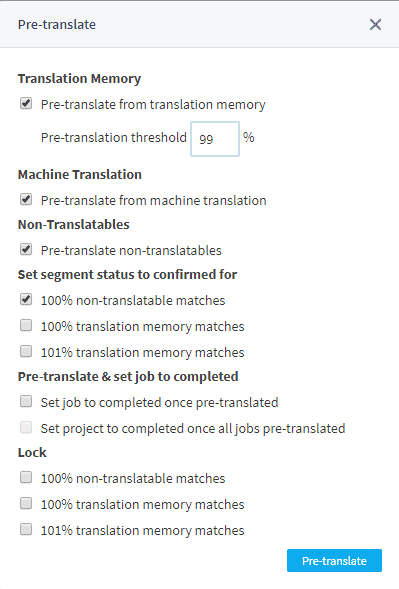 Case Two - you want to keep different translation for the same source (regarding the context)
The workflow is the same, except:
in step 2, select Previous and Next segment for export.
in step 3 don't remove duplicates