Here is a walk-through which will help you to obtain an API key and start using Google Translate's services in Memsource.
You will need a Google account that your machine translation account will be associated with, and you also need to subscribe to Google MT services. Once you've created your Google account and set up the payment method, you can set machine translation service and get the Google API key to start using it in Memsource.
STEP 1: Sign in to Gmail and open the Developers Console.
STEP 2: Click on Create Project to create a new project (for example "MT for Memsource").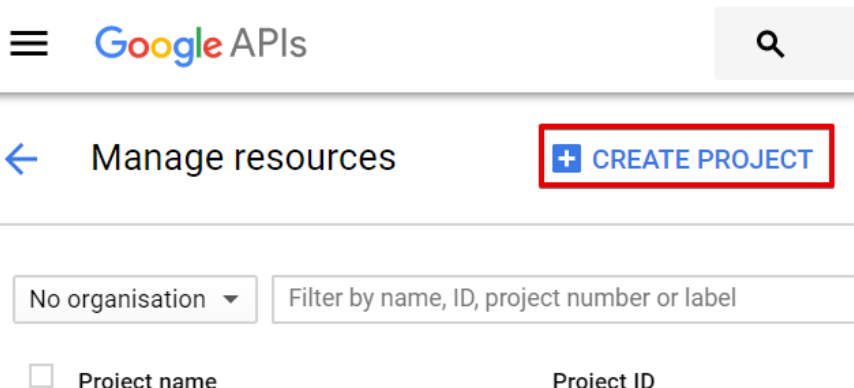 STEP 3: Click on the logo Google APIs to open the API services, and then click ENABLE APIS AND SERVICES.


STEP 4: In the library, search for Cloud Translation API. Click on it and then click on Enable.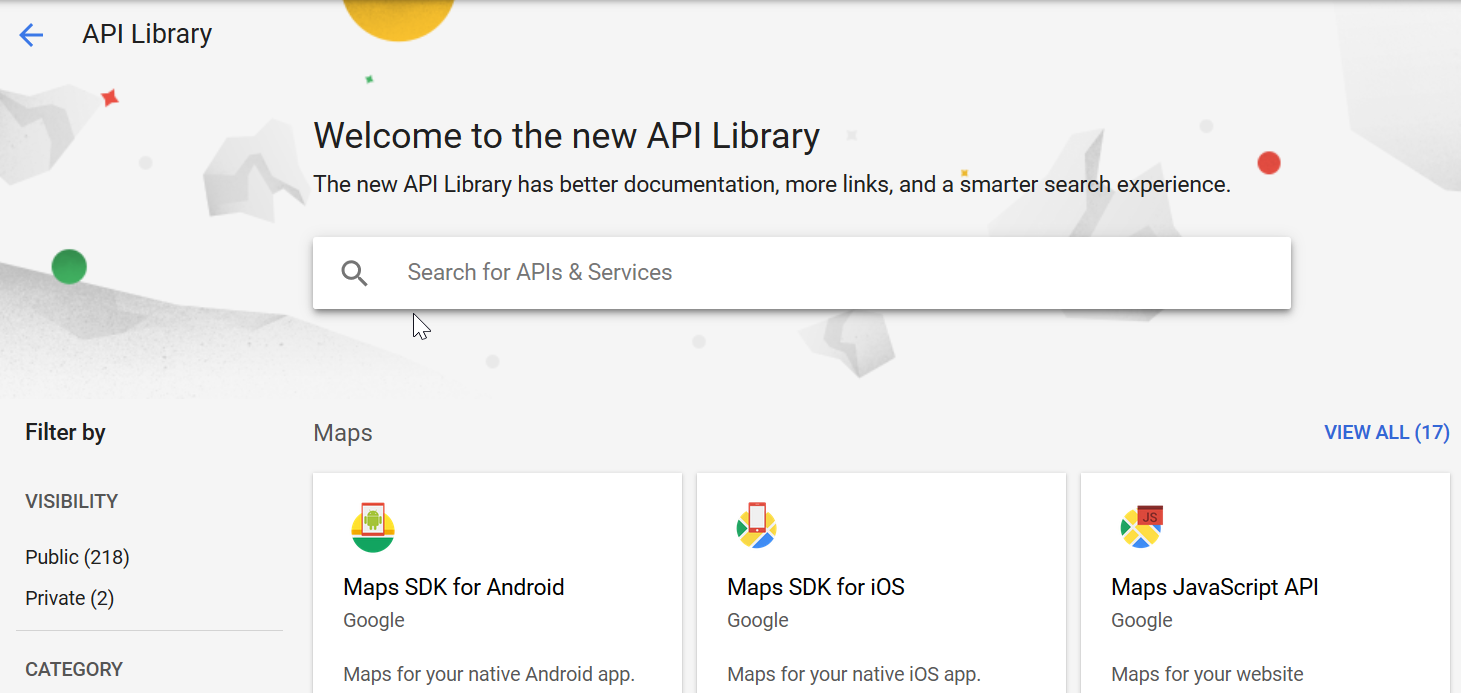 STEP 5: You will then need to enable the billing (Your billing details should be already set; if not, set them now.)


STEP 6: Click on Credentials in the left menu, and then click on API Key.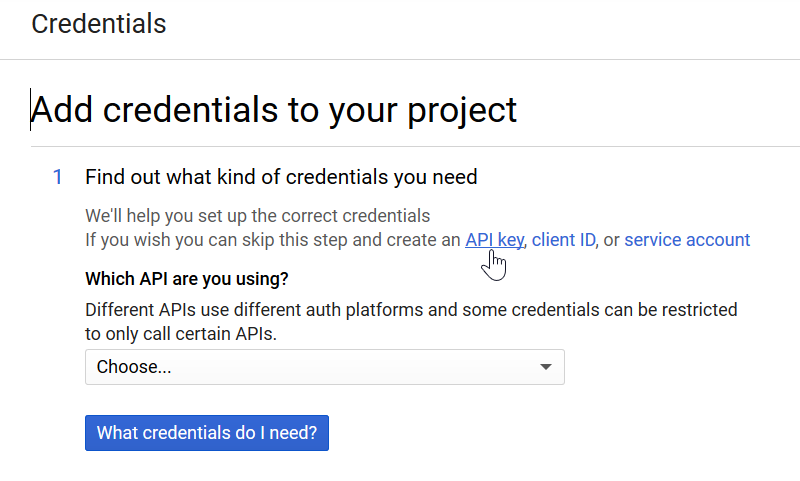 STEP 7: Leave the default settings (no restrictions) and click on Create.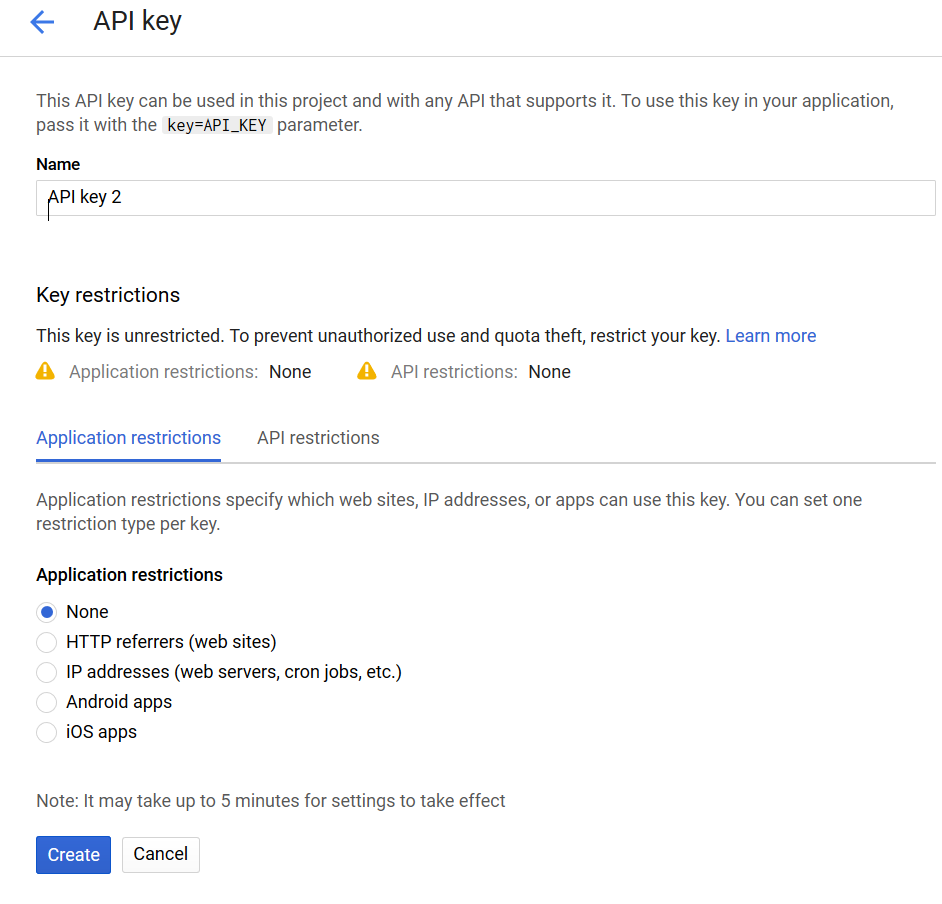 STEP 8: Copy your API key.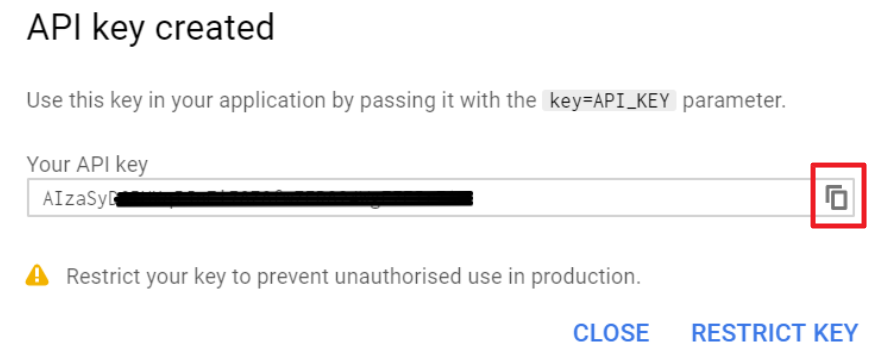 STEP 9: In your Memsource account, go to page Setup and click on Machine Translation Engines in the Integrations section. From there, click Create and select the Google Translate engine. Give your MT engine a name and type API key into the corresponding box. See our Machine translation documentation for more details.