Saving segments to server and to translation memory is generally done in the course of translation by confirming the segments.
Linguist portal
Linguists can save translation to the translation memory only if project manager assign some TM to the project. If there are several TMs, only some will be set as "writable". Linguists can see TMs in their Linguist portal.



Working online in Editors
Working online is the easiest way to save the translation to TM – if you can see green TM icon in the CAT pane then simple Confirming the segment (Ctrl+Enter) will save it into TM.

Editing the confirmed segment and confirming it again will overwrite the data in the TM (only one translation of specific segment will be kept in the TM)



Working offline in desktop Memsource Editor
It is possible (to a limited extend) to work offline in desktop Memsource Editor, but segments are not saved to TM when confirmed. Please see Translating offline article for more details about translating and uploading the segments to server and TM.
 
Pre-translate job and confirm segments
A job can be automatically pre-translated with the option "Set segment status to confirmed for: 100% non-translatable matches/100% translation memory matches/101% translation memory matches". Please note that these segments will not be saved to the translation memory.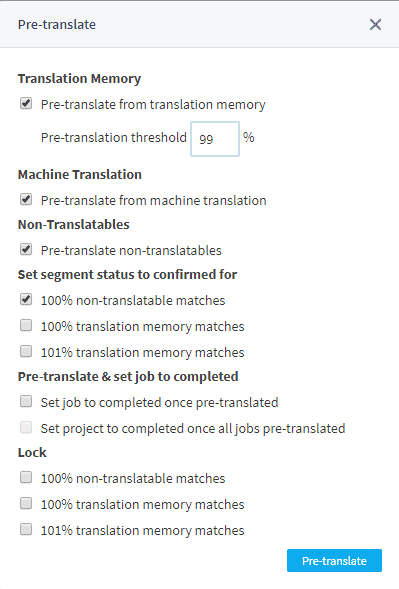 Importing job with confirmed segments
For project managers it is possible to import XLIFF files with some segments already translated and confirmed.
Please not that the import option "Set segment confirmed when" will not save segments to translation memory unless option "Save confirmed segments to TM on import" is selected.